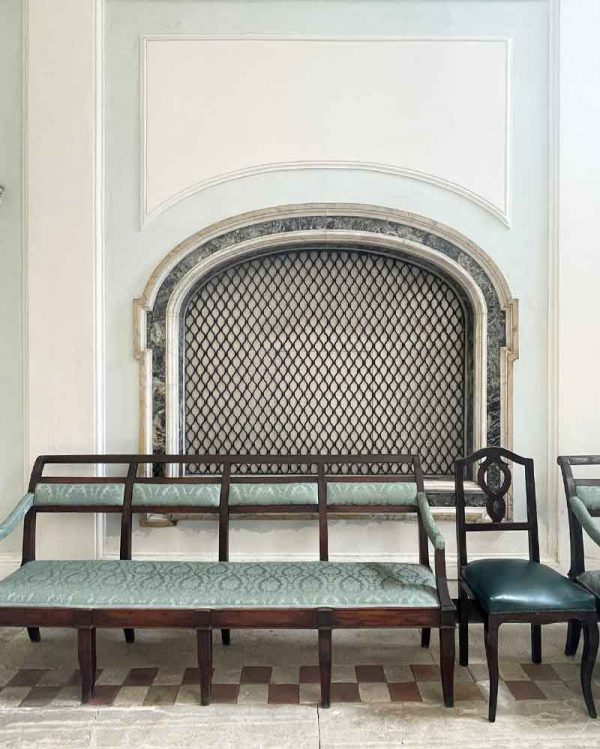 "What I felt when I saw my beloved father waiting for me in the parlor! …. What I felt when I put my trembling hands on that grating! I would have liked to throw myself into his arms, and that hard, cold grating was there, between us, between the father and the daughter who saw each other again after having been on the point of never seeing each other again".
These are the words with which Giovanni Verga, in "Sparrow " (Storia di una capinera), an epistolary novel from the end of the 19th century, describes the parlor of a cloistered monastery.
The parlour was the place where the nuns met their visiting relatives, a unique place – in the past – where the outside world and the monastic world met physically, even if only partially.
The importance of parlour
Through the grates,
contact with the outside world
The parlour and its

historical and artistic

importance
In the hall, in fact, there are seven gratings through which the nuns of the monastery could have conversations with those who approached the monastery. The meeting, however, was mediated by the very presence of the grating and, therefore, physical contact was impossible.
From a historical-artistic point of view, the terracotta and limestone pavement, dating from the first construction of the monastery in the medieval period, is of great interest.
In the Monastery of St Benedict, the parlour was used not only for visits by relatives but also, when the St. Benedict Educational Institution was active, for school-family meetings, and today it is still used for important spiritual and cultural events.